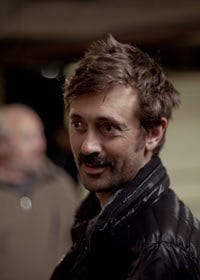 In 1999, Martial Schmeltz started his career in the cinema as a camera assistant. Rising through the ranks from intern to 1st assistant camera, he assisted famous cinematographers such as Tetsuo Nagata, Alex Lamarque, Sébastien Pentecouteau or Thomas Hardmeier, shooting many features as diversified as Yamakasi, Taxi 3, Danny The Dog, Sheitan, Narco, La Boîte Noire or Le Dernier Gang.
Being a collector of discs and dee-jays, it's pretty naturally that his collaboration with his cousin Jeremie Rozan (founder of the Surface2air graphic studio) led him to directing music videos for artist such as Justice, Chromeo, Scnenario Rock, The Streets or Midnight Juggernauts.
It's in 2006 that the first Justice music video "We are your friends" won many first prizes in many different international festivals including a MTV video music award.
Renown brands like Louis Vuitton, Diesel, Sony or HP then gave him their trust to direct TV and WEB commercials. His operator know-how made him being able to hold the camera in the majority of his projects.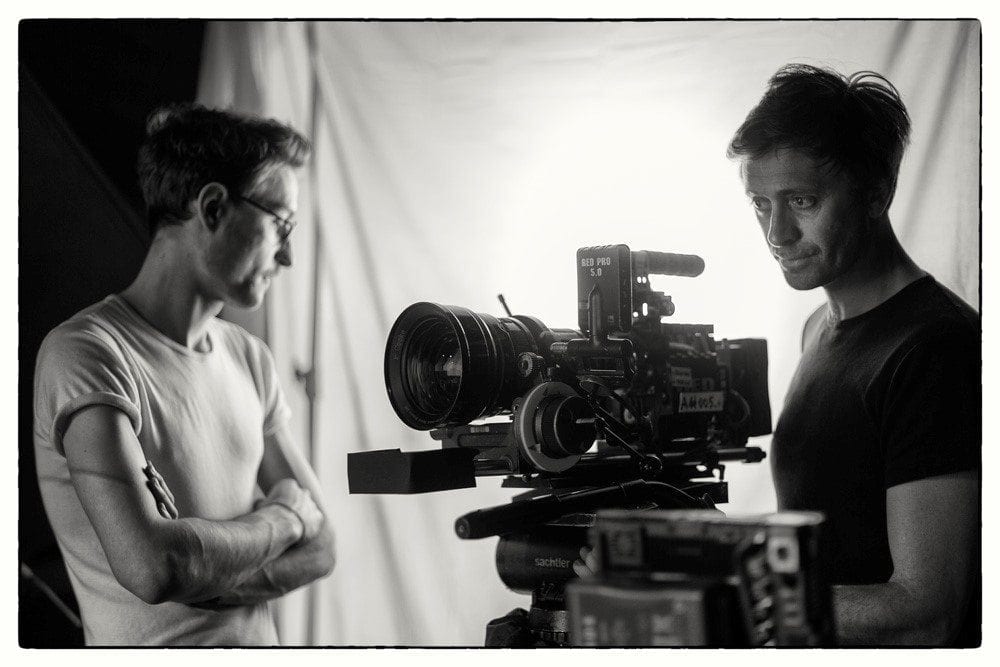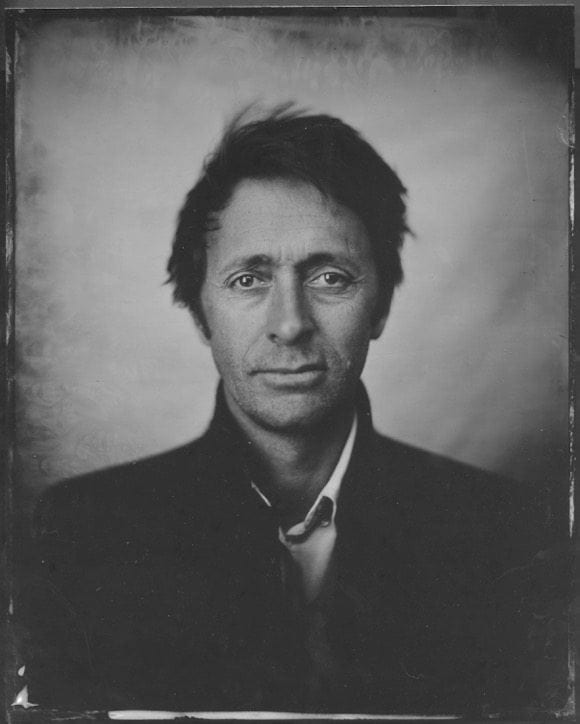 His father, Bruno Schmeltz, is a painter, who inspired him by his love for the light, inspired himself by painters like Rubens, Poussin, David and Caravage.
His aunt is a great photo reporter, and was the first to put a camera in Martial's hands, and thought him that the first lesson for a photograph is to wake up early, very early…
To catch the first rays of sunlight of the day.
This instinct became a passion, and then an obsession. No wonder why, this specific passion for image led Martial to focus on the photography and became a cinematographer, to explore the unlimited possibilities of cinematography. He started his career as in this way in 2009 on music videos for artists like Kid Cudi, Chromeo, Ducksauce, Jamaica, Charlotte Gainsbourg, Selah Sue and many others.
Since then, he's been shooting many commercials and music videos, and became a confirmed cinematographer.
He enlightened his first feature in September 2010 : "Johnny Christ", an independant film directed by Mark Maggiori, completely shot in Arizona, United States, which should be released soon.
For their first film as directors, Rodolphe Lauga and one of the most popular humourist in France, Manu Payet, chose him to shoot "Situation amoureuse : c'est compliqué", which has won the Grand Prix at the Festival de l'Alpe du Huez, the only festival which rewards exclusively comedy films in France.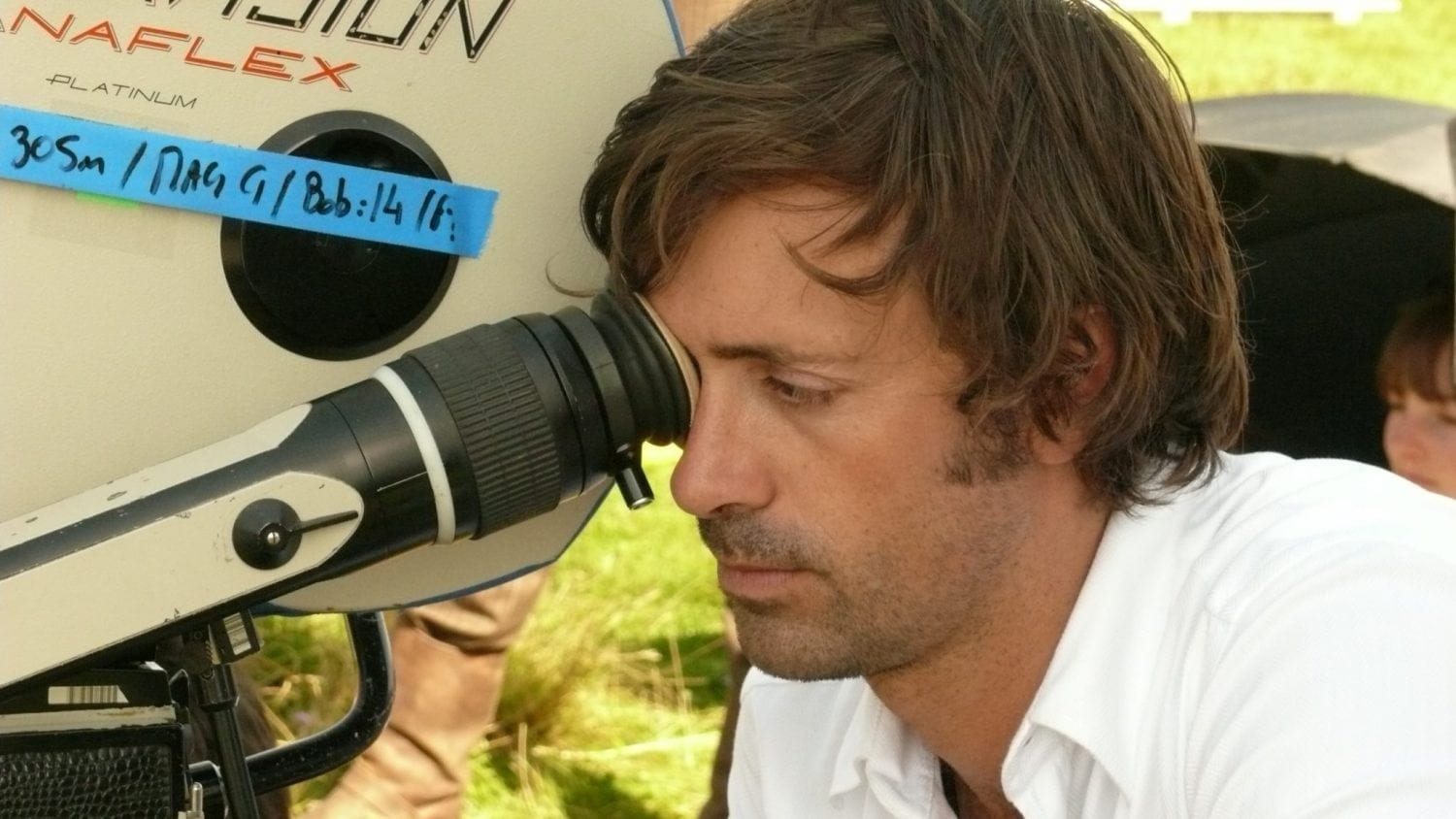 FEATURES FILMS
06 & 07 / 13 SITUATION AMOUREUSE : C'EST COMPLIQUÉ / LGM / Manu Payet & Rodolphe Lauga
04 / 14 TOKYO FANTASY / AOI PRO / Raphael Frydman
09 & 10 / 10 JOHNNY CHRIST / HK CORP / Mark Maggiori
SHORTS FILMS
03/16 LENA / YUKUNKUN / Mylène Jampanoï
05/10 LE VERNISSAGE / COLLECTIF COMBO /Erwan Lameignere
08/07 THE PRESERVATION SOCIETY /ONIRIM / Nicolas Garnier
Commercials
04/16 NOVOTEL / FRENZY / M.A.L
04/16 YVES SAINT LAURENT / DIZZIE / Raphael Gianelli-Meriano
04/16 PITCH / SO FILMS / Sophie Levy
03/16 VICHY / URSUS / Mary Vinay
03/16 YVES SAINT LAURENT / HELMUT / Studio L'Etiquette
03/16 RAD / UNDER CONTROL / Danny Sangra
02/16 VEET / STARLOO / Jair Sfez
02/16 GERLINEA / COLLINS & COOPER / Noemie Saglio
02/16 ARMANI / STARLOO / Jair Sfez
01/16 BETCLIC / PARTIZAN / Raphael Frydman
01/16 PLAYSTATION / ELSE / BEN & Faustin
01/16 ROGER VIVIER / ALDENTE / Patrizio Miceli
12/15 FERRAGAMO / PARTIZAN / Mary Clerte
12/15 IKKS / MAD AGENCY / Martin De Fougerolles
11/15 VEET / PARTIZAN / Mary Clerte
11/15 LA HALLE / PH / Mimi Cave
11/15 SEMAINE / CAVIAR / Cloé Bailly
10/15 ARMANI / STARLOO / Jair Sfez
10/15 ECO-EMBALAGE / STANDART / BJORN
09/15 YVES SAINT LAURENT / UNDER CONTROL / M.A.L
09/15 CANCER DU SEIN / UNDER CONTROL / M.A.L
09/15 BALANCIAGA / UNDER CONTROL / Danny Sangra
07/15 Mc DONALD / CONTOLS FILMS / Julien Patry
07/15 DIM / MOONWALK / NEZ
07/15 ARMANI / STARLOO / Jair Sfez
06/15 LA FOIRE FOUILLE / HENRY DE CZAR /
06/15 LOUIE VUITTON / SOLAB
06/15 LANVIN / SLOWDANCE / EMA & SAM
05/15 T-MOBILE / PPM film /Noé From Paris
05/15 OBC / FRENZY / Ladybird
05/15 ELANCYL / MOONWALK / GUY AROCH
05/15 MICHAEL KORS / ALDENTE / Patrizio Miceli
04/15 CARTE NOIRE / GANG DIGITAL /
04/15 YVES SAINT LAURENT / ICONOCLAST / Antoine De Barry
03/15 SAMSUNG GALAXY 6 / KEYSTONE / HANKI KO
03/15 DIOR / MERCENARY PROD / Clement & Arthur
03/15 KAPORAL / TDP
03/15 L'OREAL PRO / DIZZIE /
03/15 LACOSTE / PARTIZAN / ABCDCD
02/15 SUR RIDER FOUNDATION / ICONOCLAST / Edouard Salier
02/15 INCA / MOONWALK / Gioachino Petronicce
01/15 ZALANDO / WANDA / Noé From Paris
01/15 AL ARABY / MAGDI / Edouard Salier
12/14 MICHAEL KORS / ALDENTE / Patrizio Miceli
12/14 CHAUMET-LES CESARS / ICONOCLAST / Mathieu Cesar
11/14 HENNESY / SLOWDANCE / Raphael Gianelli Meriano
11/14 BOCAGE / ALDENTE / Patrizio Miceli
09/14 KFC / MOONWALK / Tristan Seguela
09/14 VIRGIN MOBILE / MOONWALK / Tristan Seguela
08/14 RECRUIT NAVIGATION / AOI PRO / Hisashi Eto
07/14 LU / FRENZY / Remy Cayuela
07/14 FNAC / PARTIZAN / Raphael Frydman
06/14 ATUPRI / MOONWALK / Guillaume De Fontenay
06/14 GENERAL ELECTRIC / PARTIZAN / Raphael Frydman
05/14 CHEVIGNON / ALDENTE / Yan Morvan
05/14 ARMANI / LA BANDE ORIGINALE / Sasha Rainbow
05/14 ORANGE / MOONWALK / Gioachino Petronicce
03/14 HEINNEKEN /ICONOCLAST / Marc Guillemin
03/14 ST MARC / MOONWALK / Guillaume de Fontenay
03/14 AIRWICK / MOONWALK / Guillaume de Fontenay
02/14 QUECHUA / ORES / Thomas Bevilacqua
01/14 LOUIE VUITTON-EMPRISE / SLOWDANCE / Raphael Gianelli Meriano
11/13 FNAC / PARTIZAN / Raphael Frydman
10/13 AXA / PARTIZAN / ABCDCD
09/13 MARLBORO / HK corp/ Guillaume Panarello
05/13 MIR / BIG / Nicolas Guittard
05/13 PIERRE FREY / GOLD & DRAMA /
04/13 DOM PERIGNON / Surface2air / Jeremie Rozan
03/13 COCA COLA / MOONWALK
03/13 CASTALUNA / les Improductibles
02/13 BIOTERM / STANDART / Adrien Armanet
01/13 QUECHUA / ORES / Nicolas Guittard
01/13 GLAMOUR / HENRY DE CZAR / Noemie SAGLIO
01/13 LOUIE VUITTON / DOUBLE ENTENTE / Raphael Gianelli Meriano
12/12 DOMYOS / BIG / Nicolas Guittard
12/12 HUG / PARTIZAN/ Raphael Frydman
11/12 PEUGEOT / PARTIZAN / Raphael Frydman
11/12 LACOSTE – 80's birthday / Dominique Richon
11/12 NIKE PARIS RUNNING CLUB / 75 / Yannis Mangematin
10/12 COMPTOIR DES COTONNIERS / SLOWDANCE / Maria Larrea
09/12 ORANGE CINEDAYS/ FRENZY / Egocentric
09/12 NESCAFÉ / PARTIZAN / Hervé Plumet
09/12 DIOR-J'adore / Anita kitchen / Frederic Guelaff
07/12 LOUIS VUITTON – Time Travel/SLOWDANCE / Jeremie Rozan
07/12 UNIQLO&COMPTOIR DES COTONNIERS / GANG / never could be a dancer
06/12 SAVAGE / ICONOCLAST / Petre Utz
05/12 HUDSON JEANS – feat Giorgia May Jagger
05/12 JALOUSE & DIESEL / FRENZY / Simon Cahn
05/12 REEBOK / Chocolat Rouge / Jason Beatty
05/12 VOGUE EYEWEAR- / PSYCHO / Aurelie Saada
04/12 SFR »les bleus dans l'espace / SO FILMS /Sophie Levy & T.Ngijol
04/12 OBSESSION / PARTIZAN / Audrey Coregan
02/12 NIKE – the chance ft Laurent Blanc / 23bis / Alexandre Lecoeur
02/12 ROLLERCOASTER / SURFACE2AIR / Jeremie Rozan
02/12 DOM PERIGNON / SURFACE2AIR / Jeremie Rozan
01/12 ADDIDAS / WANDA / Wendy Morgan
01/12 PIERRE BALMAIN / TENDER NIGHT /
11/11 NINA RICCI – Fantasy / MOONWALK / Tim Broown
11/11 NORDSTRÖM / TENDER NIGHT / Lisa Paclet
10/11 YVES SAINT LAURENT / TENDER NIGHT /
10/11 MOËT & CHANDOM / TENDER NIGHT /
09/11 LAZY JANE / SURFACE2AIR / Jeremie Rozan
09/11 Pirelli – Let's Dance / CAVIAR / N.Canguilem
05/11 NIKE – SB Maxime geronzi / FANTASTIC PICTURES / R&S
05/11 NIKE – 6.0 Naum Ildefonse / FANTASTIC PICTURES / R&S
04/11 MISTER GOOD DEAL / M6 CREATION / Eric Peruchon
04/11 GULLI « rock'n roll family » / CAVIAR / Jeremie Rozan
03/11 DAISY LOWE / SURFACE2AIR / Jeremie Rozan
04/10 NON-STOP energy drink / ESSE HOUSE / Jeremie Rozan
09/09 ARMÉE DE TERRE / ELSE /
05/08 BACARDI / PARTIZAN / ROZAN & SCHMELTZ
Music vidéos
03/16 BREAKBOT-MY TOY / PARTIZAN / ABCDCD
07/15 LES FILS DU CALVAIRE / SWISS KISS / Alex Blanchard
05/15 HER / PARTIZAN / Raphael Frydman
02/15 KAYA / ICONOCLAST / JB MONDINO
10/14 KASKADE / ABLE & BAKER / Remy Cayuela
07/14 THE Z'S DEAD / MOONWALK
01/13 YOHAN MALAURY / SKY CREATIVE / David Perissere & Nicolas malkin
10/12 DELPHIC/ GOLD & DRAMA /
06/12 BENOIT CARRÉ – J'ai peur des filles / Benoit pétré
06/12 1789 / HK CORP / Giuliano Peparini
05/12 NAÏVE NEW BEATER/ FRENZY / REMY CAYUELA
04/12 PROFFESSOR GREEN – Remedy / 75 / Pierre-Edouard Joubert
02/12 MAIL LAN – / PH / never could be a dancer
12/11 BOOBA – Scarface / Because / Nathalie Canguilem
10/11 ZAZ – Ebloui par la Nuit / HK CORP / Julien Reymond
10/11 BRIGITTE – Coeur de Chewing Gum / CAPORAL / Aurelie Saada
07/11 SELAH SUE – this world / BECAUSE / N. Canguilem
07/11 FM LAETI – rise in the sun /HK CORP
06/11 STÉPHANE POMPOUGNAC / BECAUSE / N.Canguilem
04/11 COCOON – American boy / HK CORP / Julien Raymond
03/11 DRACULA / HK CORP / Mark Maggiori
03/11 CHARLOTTE GAINSBOURG-terrible angels / CAVIAR / N.Canguilem
02/11 KID CUDI – Mr Ragger / CAVIAR / Jeremie ROZAN
11/10 NOLWEN LEROY / HK CORP / Mark Maggiori
05/10 JAMAICA – short & entertainning / FANTASTIC PICTURES /R&S
03/10 RATATAT-party with children / FANTASTIC PICTURE/tony & jean-mi
06/10 SUPERBUS / HKCORP /mark Maggiori
10/09 CHROMEO – Night by night / 75 / Jeremie Rozan
10/09 ED LAURIE-Small boat, big sea/ FANTASTIC PICTURE /Cedric B.
09/09 DUCK SAUCE / 75 / Jeremie Rozan
05/09 LUCIOLE – grain de sable / FANTASTIC PICTURES /RGM
03/09 PIERRE GUIMARD – les beaux souvenirs ne meurent jamais / H
04/06 JUSTICE – we are your friends / PARTIZAN / ROZAN & SCHMELTZ
CAMERA ASSISTANT & focus puller
comme 2éme assistant et 1er assistant, de 1999 jusqu'à 2006,j'ai travaillé sur des vidéoclips, publicités & longs-métrages comme YAMAKASI, TAXI 3, NARCO, LA BOITE NOIRE, DANNY THE DOG, LE SHEITAN, LE DERNIER GANG…